Advantages of Elevated Materials's Carbon Fiber Sheets and Plates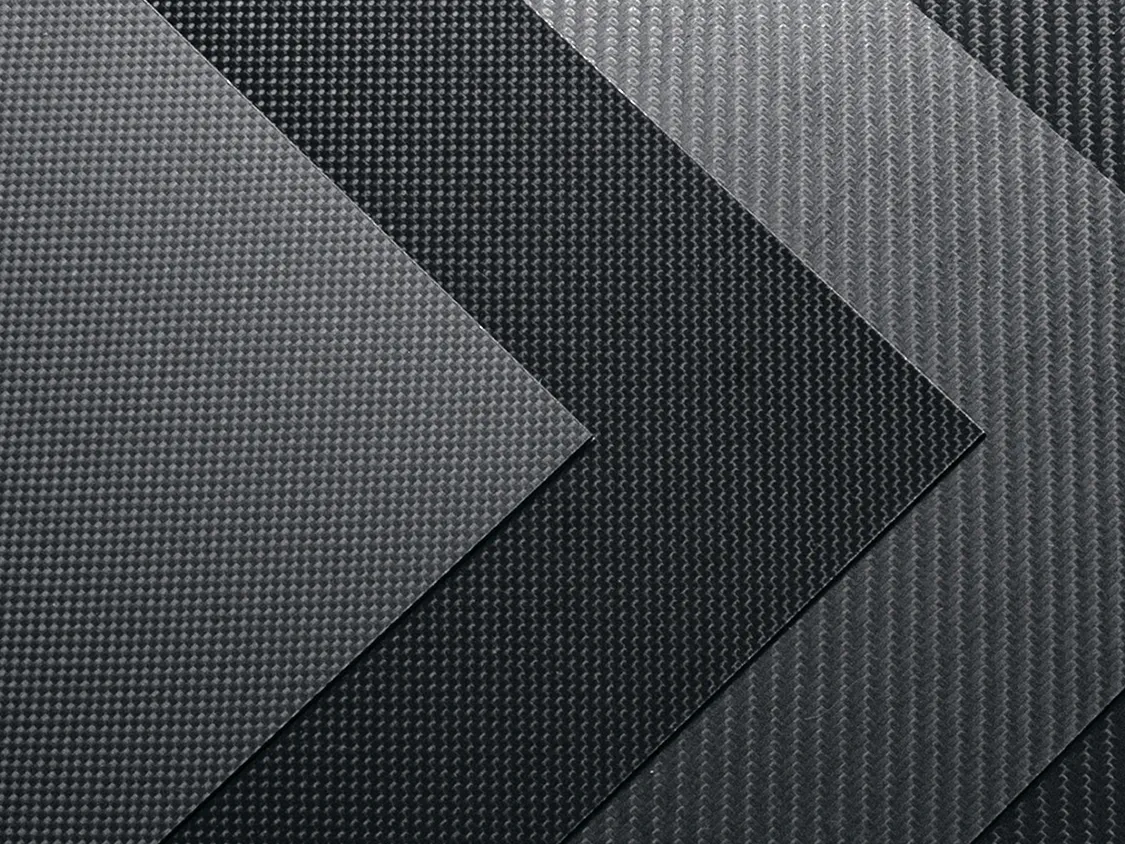 Our Press Cured Carbon Fiber is Made for Manufacturability
Unlike some carbon fiber sheet manufacturers, our sheets and plates are press cured rather than resin infused. This provides Elevated Materials's carbon fiber sheets with better consolidation, more uniformity, a better surface finish, and easier machining.
Designed for Consistent Machining
Especially for high-volume manufacturing, we understand the importance of consistent machining and manufacturing capabilities. That's why we've designed our carbon fiber sheets and plates to optimize for consistency and surface finish.
Flexible Customization Options
We will work with you to meet your unique performance requirements. We can produce carbon fiber sheets of custom thicknesses and sizes, custom layups, with traceability, and with a variety of carbon fiber weaves and finishes.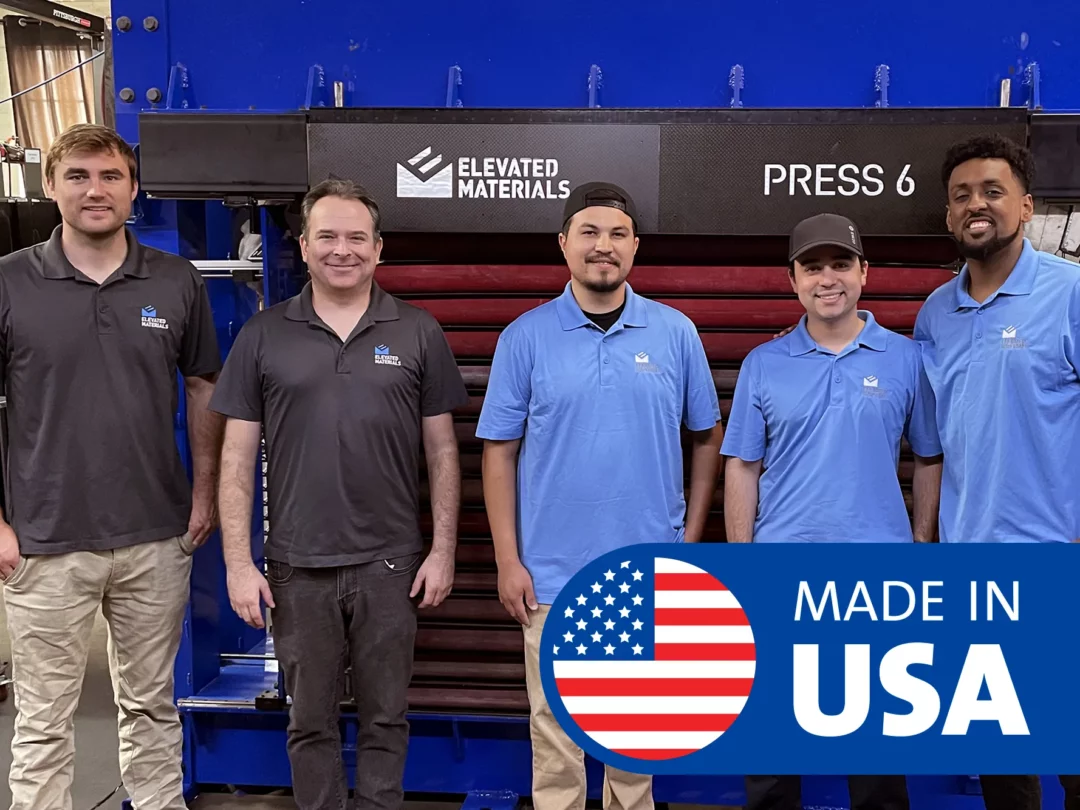 Made in the USA
All carbon fiber sheets and plates are manufactured in the United States by Elevated Materials. By choosing to keep our manufacturing in-house, we minimize supply chain issues and can fulfill your order reliably on time-every time.
Customization Options for Elevated Materials's Custom Carbon Fiber Sheets and Plates
Plain Weave

Twill Weave

Uni-Directional Weave

Any other weave with customer-provided prepreg material
Gloss

Matte

Peel Ply/Bond Prep Finish

Custom layups to meet specific performance requirements, including quasi-isotropic and other customer specified layups
Panels up to 66" (1,675mm) long
Panels up to 29.5" (750mm) wide
Panels from 1/64" (.4mm) to 3" (76mm) thick
We stock carbon fiber sheets in standard thicknesses up to .5" thick in both plain and twill weave in matte finish.
Custom carbon fiber sheet orders that are not stock thicknesses, finishes, and configurations require the customer to purchase the full size 24"x60" sheets.
Why Press Cured Carbon Fiber Sheets Provide More Consistent Manufacturability
Press cured carbon fiber sheets offer easier machining compared to resin infused sheets, due to their consistent and controlled material properties. Carbon fiber layers are subjected to heat and pressure during press curing, resulting in uniform distribution and fiber alignment, minimal variations in density, and a reduced likelihood of voids or defects. As a result, machinists can precisely and reliably cut, drill, or shape these sheets to ensure a smoother finished product and a more efficient machining process. Choose press cured carbon fiber sheets if you want the most consistent finished parts.
Looking for Thick Carbon Fiber Forged Blocks or Billets?
Contact Us Today to Get Started
Submit an RFQ for Carbon Fiber Sheets
A Few of Our Satisfied Customers