Advantages of Elevated Materials Angles
Made from Press Cured Carbon Fiber (Not Resin Infused)
Our carbon fiber angles are press cured rather than resin infused, celo wrapped or vacuum bagged. This provides Elevated Materials carbon fiber with better consolidation, more uniformity, a better surface finish, and easier machining.
Designed for Consistent Machining
We understand the importance of ensuring our carbon fiber angles are optimized for machining. That's why we've designed our carbon fiber angles with the most consistency and best surface finish.
Flexible Customization Options
Looking for custom carbon fiber angles for a specific application? Elevated Materials's carbon fiber angles can be manufactured to your specifications. We can customize the thickness and size of angles, as well as offer multiple weave and surface finish options.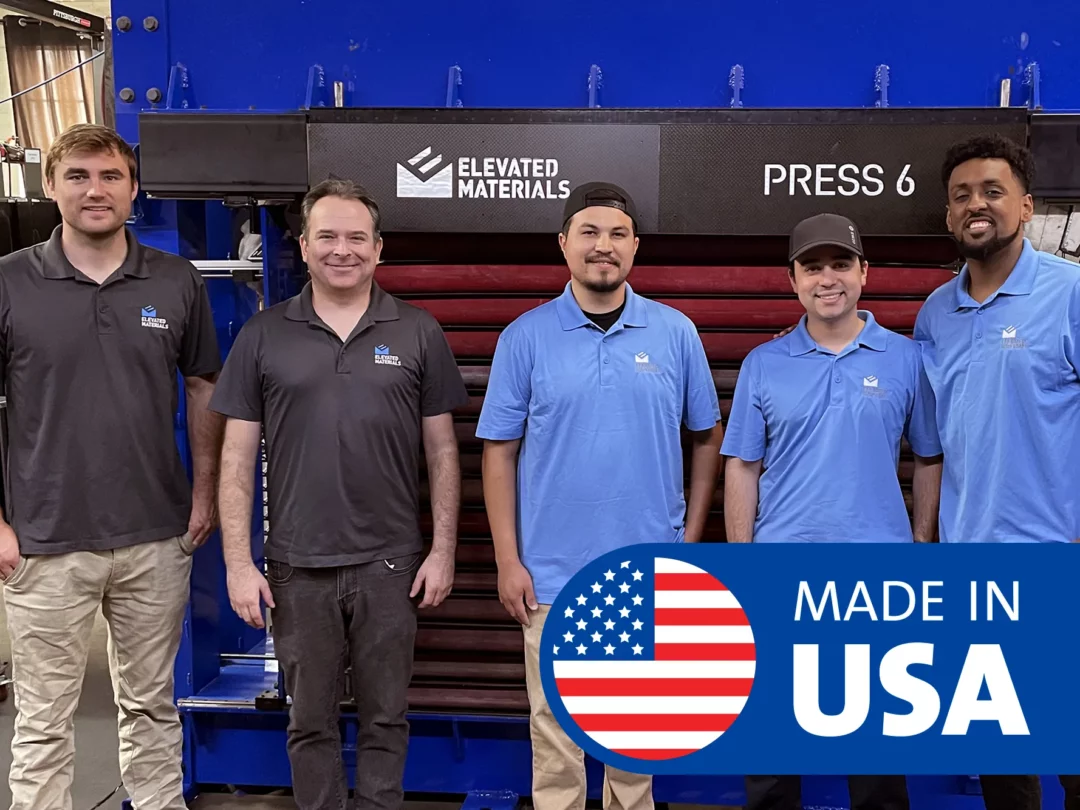 Made in the USA
All Elevated Materials's carbon fiber angles are manufactured in the United States. By choosing to keep our manufacturing in-house, we minimize supply chain issues and can fulfill your order reliably on time-every time.
Customization Options for Elevated Materials's Custom Carbon Fiber Angles
Plain Weave

Twill Weave

Uni-Directional Weave

Any other weave with customer-provided prepreg material
Gloss

Matte

Peel Ply/Bond Prep Finish
Custom layups to meet specific performance requirements, including quasi-isotropic and other customer specified layups
1" (25.4mm) to 5" (127mm)
1" (25.4mm) to 48" (1,219mm)
1/16" (1.6mm) to 1/2" (12.7mm)
Why Press Cured Carbon Fiber Angles Provide More Consistent Manufacturability
Elevated Materials carbon fiber angles are press molded using a 0/90 layup schedule, where fibers alternate in the 0 and 90 degree directions. This balance of fiber directions provides a good balance of cost and mechanical properties and is ideally suited for a wide variety of applications. Our press molding technique also yields angles with an extremely low void fraction and a smooth finish on both sides, making them popular in a variety of applications.
Looking for Thick Carbon Fiber Angles?
Contact Us Today to Get Started
Submit an RFQ for
Carbon Fiber Angles
A Few of Our Satisfied Customers